Working Conditions
Salary
Annual salary ranging from approximately 4.82 million yen to 12 million yen
(Determined based on research achievements, experience and skill.)
* The overtime allowance will be paid separately.
* The annual salary after joining the company may increase or decrease based on annual research achievements.
We offer annual salaries that reward people who produce high level research results.
Work Location
Nagakute Campus (Head Office), Tokyo Campus
Period of Contract
One to three years (renewed on an annual basis)
Working Hours
Advanced Flextime System
Standard working hours: 8:30 to 17:30 (break from 12:00 to 13:00)
Days Off and Leave
 Nagakute Campus
121 days per year
Saturdays and Sundays, Golden Week, summer holiday, year-end and New Year
Annual paid leave
Tokyo Campus
121 days per year
Saturdays, Sundays and Holidays, year-end and New Year
Annual paid leave
Recruitment process of Visiting Researchers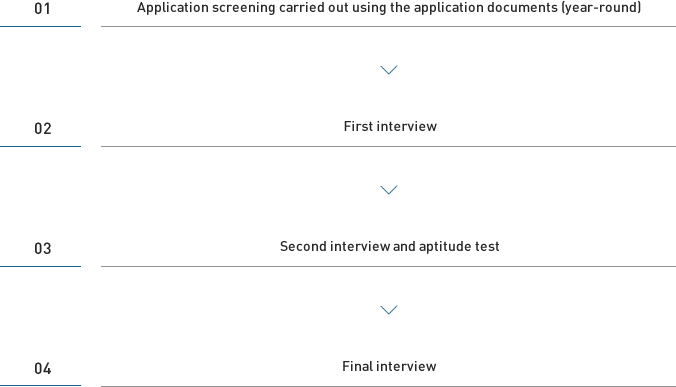 Application Documents
Select one of the currently open positions and submit your application. You will be contacted about the date of the interview after the application screening has been made.
Applications are only accepted via the Internet and the application data cannot be returned. We will strictly observe application confidentiality.
All personal information will be used only for the recruitment process and human resources management after hiring, and shall neither be used for any other purpose nor be disclosed to third parties.
Application Documents
Resume (with photograph)
Career history (research achievements)
List of papers, excerpts from the main papers, and other relevant material
Contact